Anastasia Dovgaleva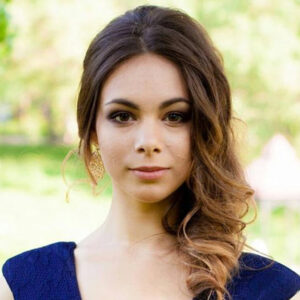 Anastasiya Dovgaleva
(Сoach)
Anastasia Dovgaleva is a graduate of the sports club Olimpia (Khabarovsk, Russia).
13 years professionally engaged in sports ballroom dancing. Anastasia – repeated winner of major national and international competitions, twice became the champion of the Far East in the Latin American program.
From 2013 to 2015 worked as a teacher of rhythm and choreography in elementary grades at the Or Orner Private School (Khabarovsk, Russia), and also as a trainer for a Latin-American program at the Olympia Dance Sports Club (Khabarovsk, Russia).
From 2017 – teacher of ballroom dancing in the studio "SEN" (Prague, Czech Republic).
AUTHOR OF GREAT CHOREOGRAPHY
TRIPPLE AND QUADRUPLE JUMPS FROM THE STEP PASSAGES
EXCELLENT EXPRESSION AND CHARISMATIC PROGRAMS